Key Results
Key message: Wild bird species endangered from poaching and poisoning
Assessment: Large birds of prey, such as eagles, but also many other species, are very threatened due to poisoning. Huge pressure onto bird from hunting, pigeon breeding and farming communities require more field work, more volunteers and members, large media campaigns, and better visibility of the issue. Critically endangered species, such as Eastern Imperial Eagle, are especially vulnerable. Intentional or accidental wild bird poisoning cases were also investigated. Pigeon fanciers, whose main target are raptors, generally commit intentional poisoning. Besides them, livestock breeders and game wardens often set poisoned baits for mammalian predators, which usually leads to raptor and crow poisoning. Accidental poisoning is generally the result of the inappropriate use of pesticides, which affects a wide variety of wild bird species. A total of 169 cases which involved 34 bird species have been recorded since 2000, and of the 733 individuals that were poisoned, only 33 of these were rehabilitated. The vast majority of cases were registered in the northern Serbia with intensive agricultural landscape, where cases of poisoning are more likely to be found, and where most of Birds Protection Society members and volunteers are active.
Illegal wild bird shooting includes killing and injuring protected and strictly protected species, and cases of gamebird poaching. Within poaching cases of hunting with illegal methods and means, the use of live decoys, electronic calling devices and semi-automatic shotguns were also included. As many as 840 cases of illegal shooting were registered since year 2000, which involved a total of 89 bird species. A total of 4,088 birds were affected by this illegal activity. The majority of cases were linked to Common Quail poaching incidents, whereby the use of electronic calling devices is a widespread phenomenon. Besides Common Quail, other common issues include the poaching of waterfowl and the shooting of birds of prey. These can be lucrative crimes, and the chance of making money is one of the main drivers. The other is sport shooting. Additionally, a truck containing a shocking number of dead birds (120 702) was confiscated in 2001 during the "Balkan birds" case; all of these birds had been killed in Serbia.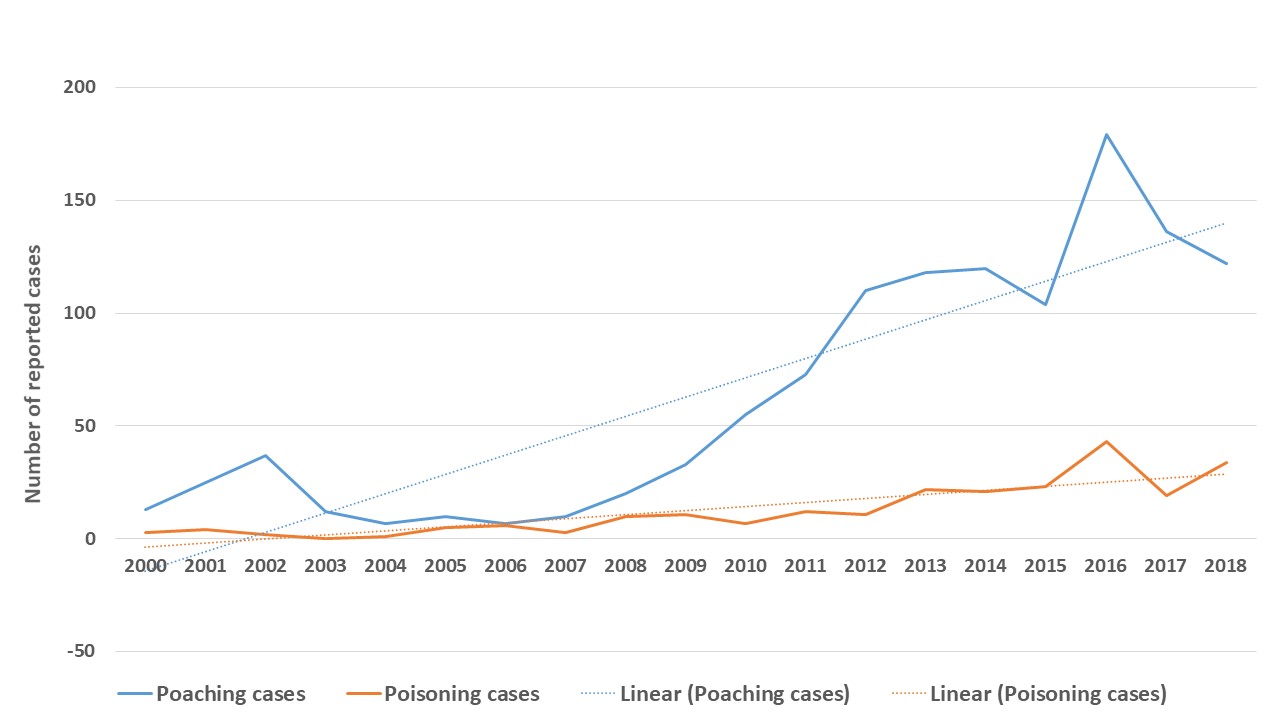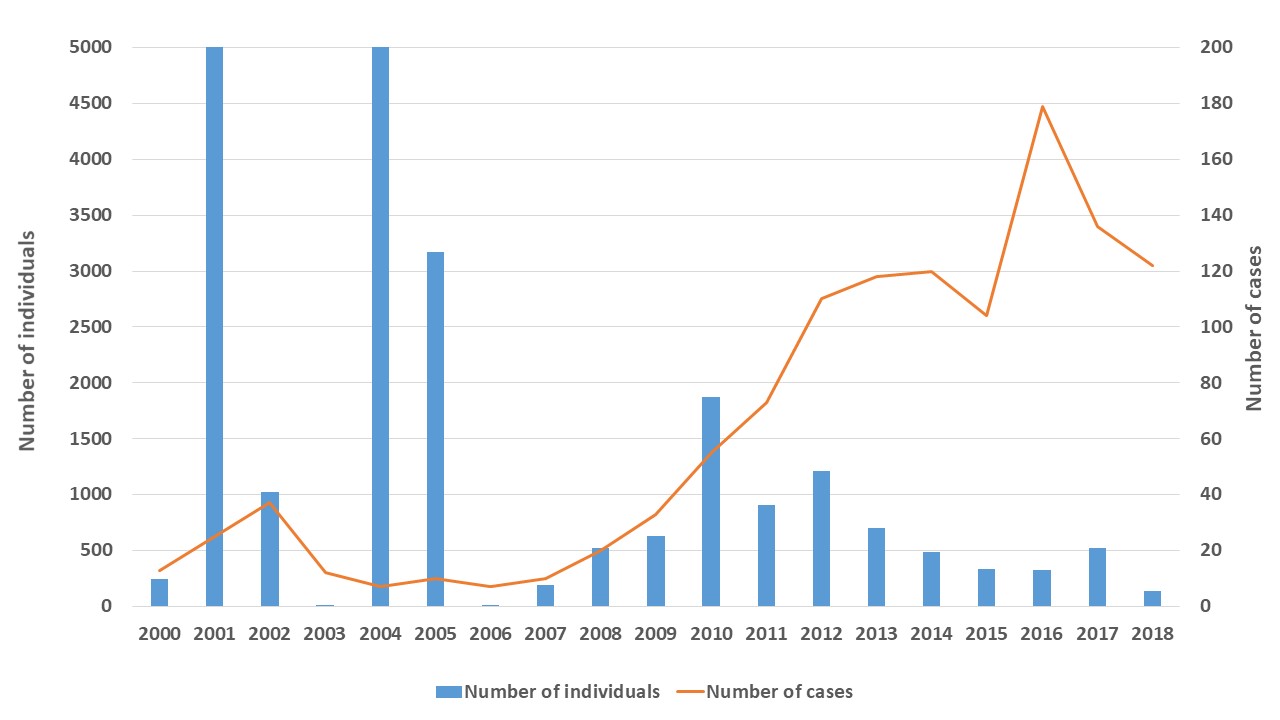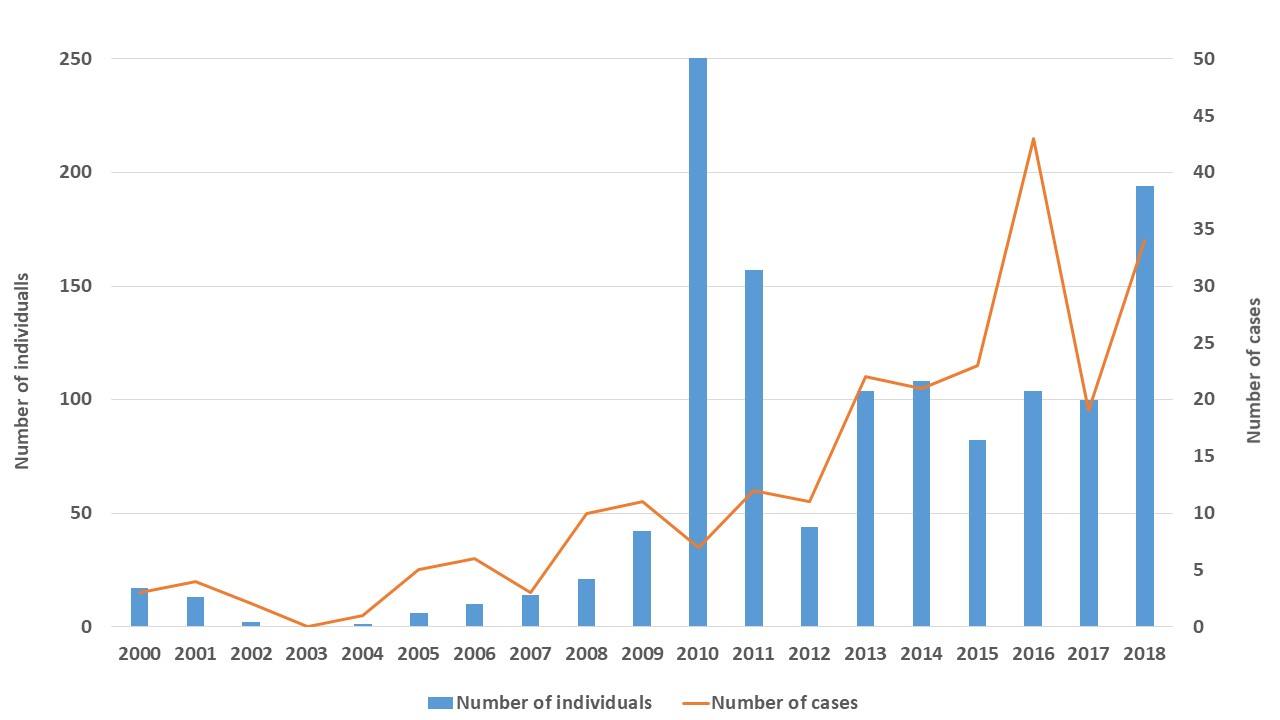 About Indicator
Indicator Name: Wild bird poaching and poisoning
Institution/Author: Society for the Study and Protection of Birds/Milan Ružić
Use and interpretation:
– Number of cases of illegal wild bird poaching and poisoning incidents and number of individual wild birds falling victims.
– Assessing the threats to wildlife conservation in Serbia, assessing the effectiveness of wildlife poaching and poisoning combating, monitoring, reporting and punishment systems. 
– Data set is updated on regular basis, and annual reports are published in the beginning of the calendar year, for the previous periods.
Potential for aggregation:
The overall trend is bad, and number of cases and individual birds falling victims due to poaching and poisoning are dramatically rising.
Possible reasons for upward or downward trends:  huge pressure onto bird from illegal and legal hunting, pigeon breeders, more field work, more volunteers and members, large media campaigns, and better visibility of the issue.  
Implications for biodiversity management of change in the indicator: almost 200 wild bird species are threatened due to poaching. Large birds of prey such as eagles, but also many other species are very threatened due to poisoning. Critically endangered species such as Eastern Imperial Eagle are especially vulnerable.
Units in which it is expressed:
Number of cases and number of individuals.
Description of source data:
BPSSS – BirdLife Serbia database.
Calculation procedure:
(include appropriate methods and constraints for aggregation):
Most effective forms of presentation:
Graph.
Limits to usefulness and accuracy:
No limits.
Updating the indicator:
Once a year.
Closely related indicators
Additional information and comments 
Data sources
Poaching of wild birds
 
Poisoning of wild birds
Year 
Number of individuals
Number of cases
 
Number of individuals
Number of cases
2000
246
13
 
17
3
2001
189865
25
 
13
4
2002
1023
37
 
2
2
2003
13
12
 
0
0
2004
12110
7
 
1
1
2005
3168
10
 
6
5
2006
3
7
 
10
6
2007
190
10
 
14
3
2008
522
20
 
21
10
2009
625
33
 
42
11
2010
1872
55
 
1030
7
2011
910
73
 
157
12
2012
1209
110
 
44
11
2013
699
118
 
104
22
2014
484
120
 
108
21
2015
336
104
 
82
23
2016
324
179
 
104
43
2017
520
136
 
100
19
2018
137
122
 
194
34
Geographic coverage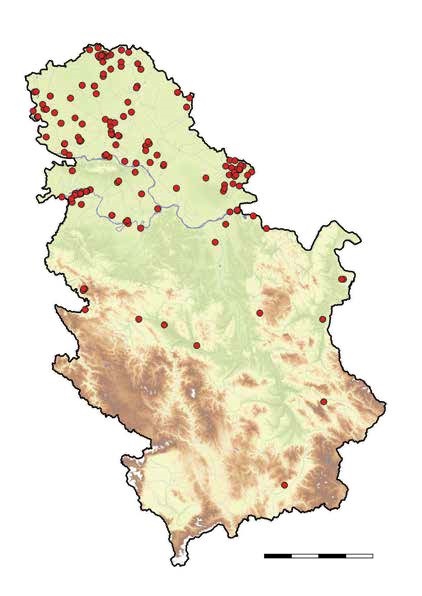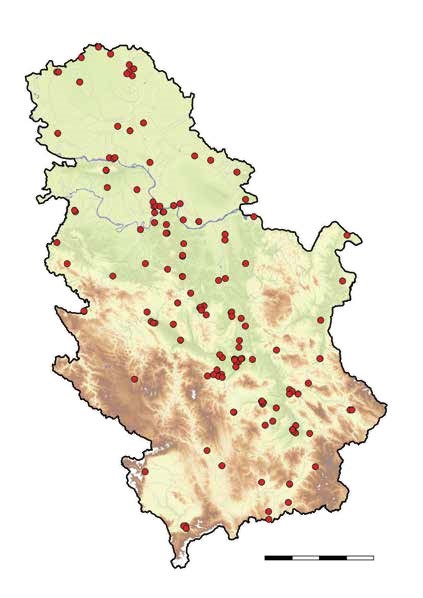 Serbia